The Most Trendy Auto System in Malaysia
Auto Gates System
Best Auto Gates System In Malaysia
Do you want an auto gate installation in your home?  Beaugates concept is here to serve. We handle auto
gate sales and installation to many homes and firms in Malaysia. You can trust us to supply a high-quality auto gate system for your homes and offices.
Autogate is an installation on your gate that enables you to open/close it automatically with the aid of a remote. With an auto gate installation, you don't have to exert energy to operate your gates. This means you can use the remote from inside the house or from your car.
Having an autogate system means that you won't experience the additional stress of manually opening and closing your gate because you won't need to step out of the car to do it. This is what Beaugates concept delivers to you. We supply all types of autogate systems, some of which are: Sliding autogate, Pillar mount autogate, Underground swing autogate, Arm autogate and others
Another benefit of the auto gate is the high level of security it provides. Your door would not open for anyone without a remote. Asides from that, autogate are built with sturdy and durable materials. Hence, they are secure enough to prevent intruders from gaining entry into your home.
Perhaps you have been in search of a reliable autogate system supplier and installation expert in Malaysia, Beaugates concept is the right supplier for the job.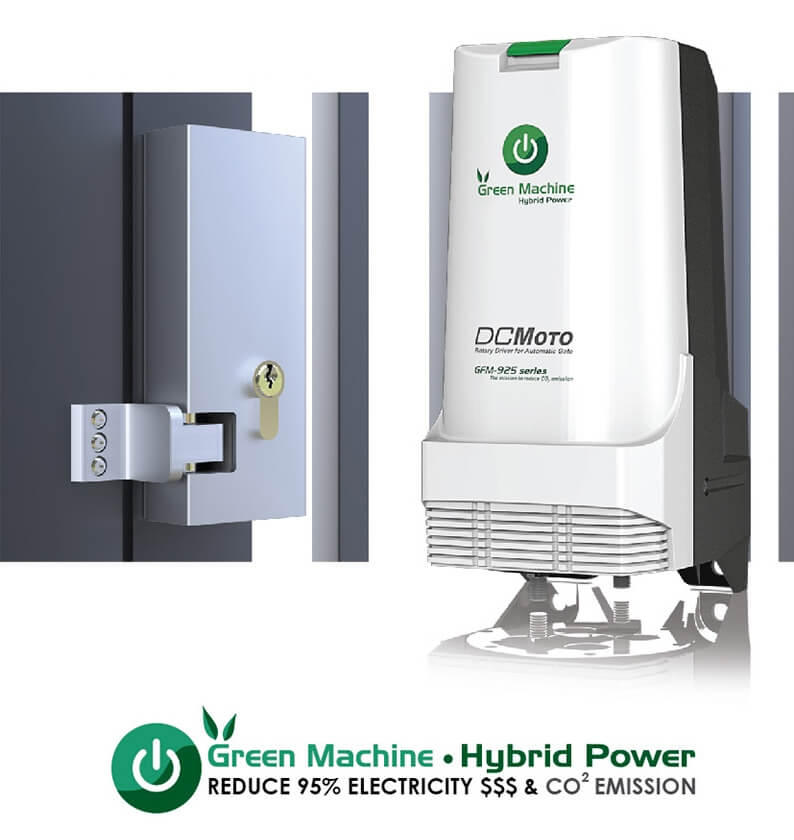 A conventional auto-gate system burns about 10 to 20W of electricity during standby. DCMOTO® HYBRID POWER System will cut off the main supply during standby. The electronic system will get power from the standby battery at merely 0.2 Watt. The main supply will only be on when running the motor or charging the battery. This results in a reduction of energy consumption by 95%.
Infrared Safety Beam - Reverse open when the infrared safety beam detected an obstacle
Automatic Close Timer - The gate will close automatically after being opened for a preset time
Motion Lock Function - To inhibit the gate from motion for some occasions
Panic Alarm - Emergency alarm can be triggered with the remote control or keyboard
Intruder Alarm - The infrared safety beam is also acting as an intruder detector
Automatic Lighting - Automatic switch on when the gate is open or switch from the remote control or keypad
G-FORCE Sliding Auto System
You'll never have to get out of your car again in the rain or late at night to open your gate. Simply use the Handset to open your gate from your car. It's that easy!
Very Convenient
Improve Security
Save Time
Unbeatable Value
Reliable
Peace of Mind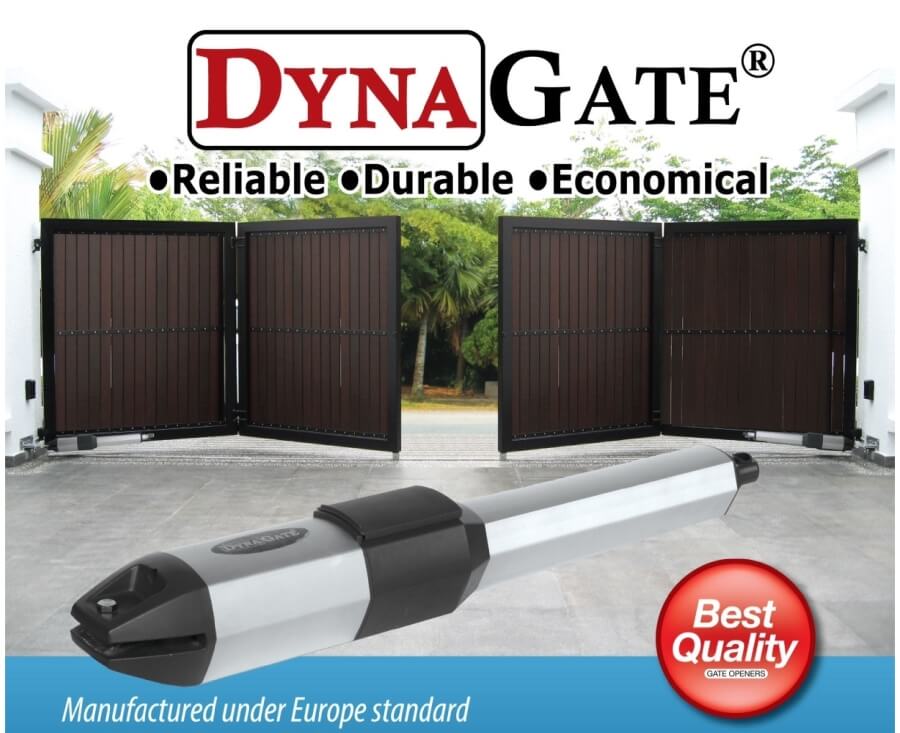 DYNA 680 Power Swing and Folding Gate Openers with back-up battery are specially desgined for modern homes.
It's advanced electronic control board provides electronic anti-crushing feature, the dual speed with soft cushion stopping and instant stop when contact with obstacles.
It's Galaxy Planetary Gearbox design ensures strong and smooth movement of the gate.
NICE WINGO Swing Gate Motor
NICE WINGO is a 230V electric gate motor destined for residential use only. WINGO motors have important security solutions such as an amperometric sensor (it detects obstacles) and a possibility to connect three lines of photocells.
Imported Italy auto system
Heavy duty arm motor
Long lasting
Elegant look
Good explanation, very patient guy and willing to share everything he knows to me. Love the design and everything still running well after few years..

Great service, products of excellent quality and designs. Highly recommended.

Service was fast and professional.

Very neat installation...sales person very professional

Nice job and good after sales service.
You Might Interested In
BeauGates Auto Gates